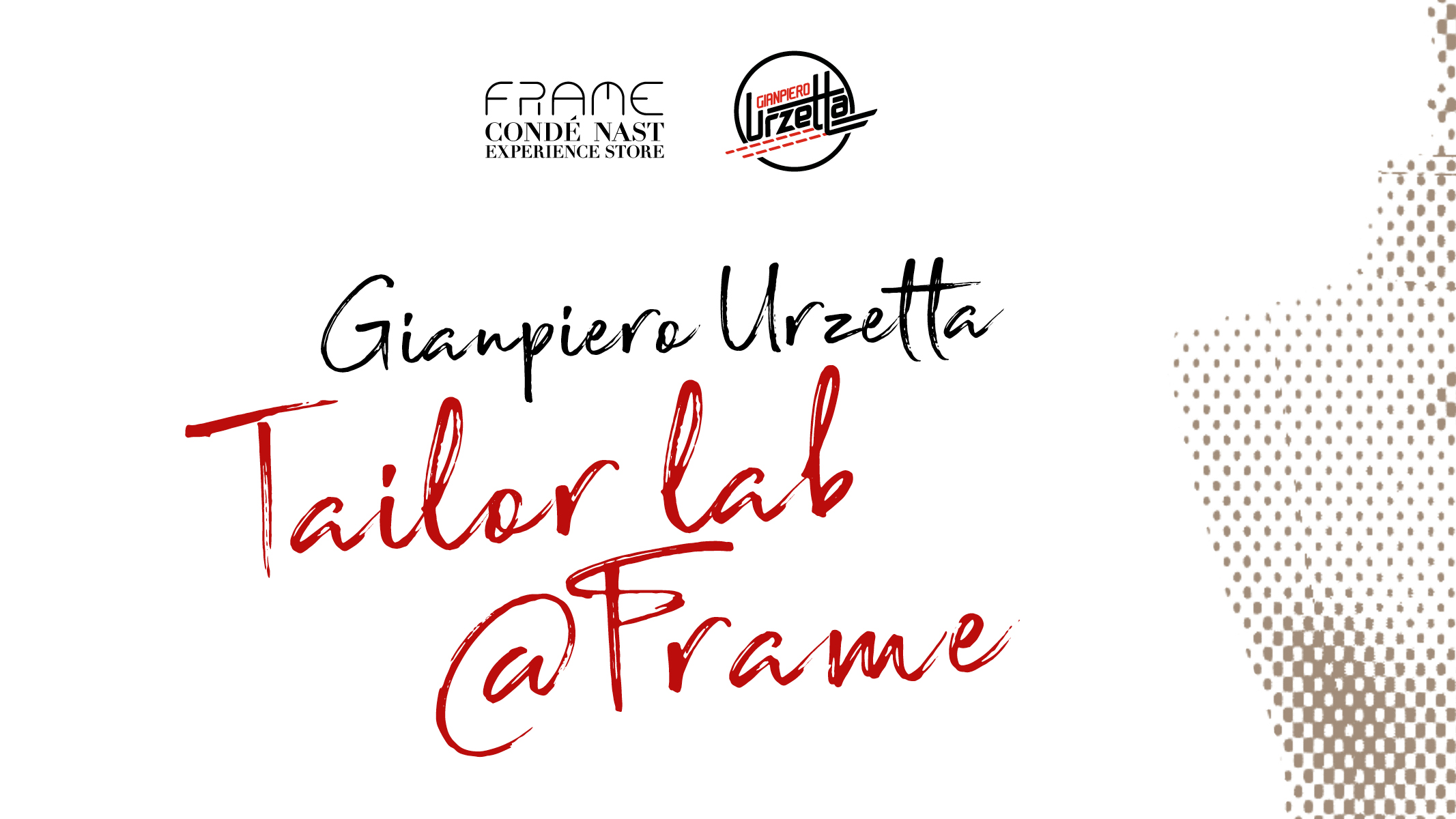 Gianpiero Urzetta Tailor Lab @ Frame
On 2 December, our retail space at Piazzale Cadorna 7 will host the event "Gianpiero Urzetta Tailor Lab @ Frame". Condé Nast's experience store will be turned into a couture atelier complete with a special set up curated by the man himself, the founder of GIANPIERO URZETTA Macchine e Attrezzature per il Cucito. Five pairs of students from Italy's leading fashion schools - Domus Academy, IED Roma, Milan's Istituto Marangoni, Istituto Secoli and the New Academy of Fine Arts, NABA – will join a workshop based around tailoring and sustainability with fabrics and materials offered by Italian textile company Manteco and with designer Italo Marseglia in charge of running the activities. During such lab events, the audience has the opportunity to see fashion students at work as well as receive answers to their questions, as professionals or simply out of curiosity, by virtue of the interactive and participatory nature of the format.
Later in the afternoon, the set up will change form providing the backdrop for a talk, during which Gianpiero Urzetta, Italo Marseglia and Manteco's Mattia Trovato will provide more in-depth insights into some of the topics addressed during the workshop and discuss the importance of young people's engagement and participation in employment and training. Once again, the audience will be able to access the talk freely and join in the event.
To participate, simply reserve your spot by writing to condenastframe@condenast.it Participants will be required to show their Green Pass.