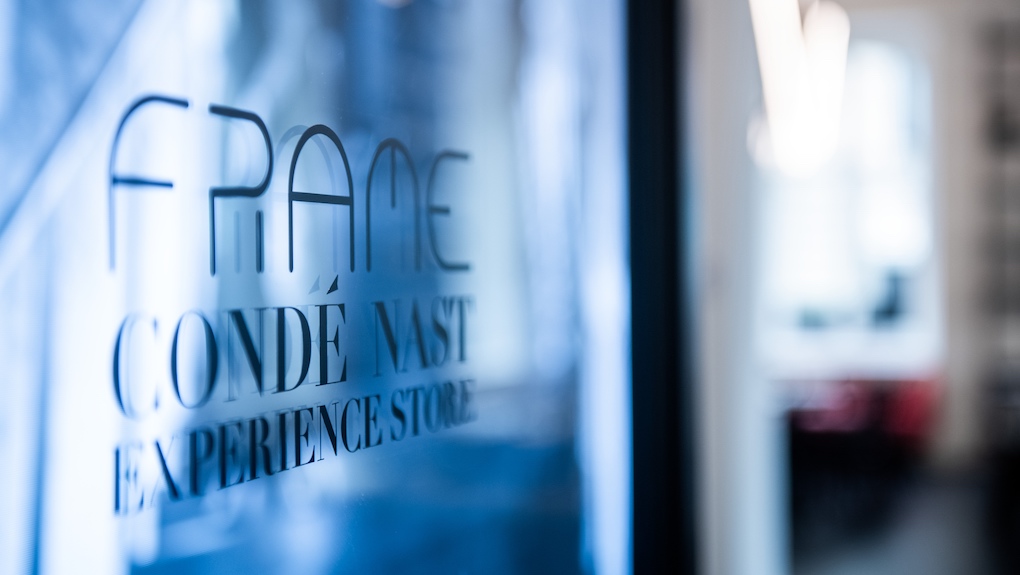 Frame to re-open on May 17th
Frame Condé Nast looks forward to reopening both the store and the cafeteria by Pasticceria San Carlo with optimism and enthusiasm.

By fully complying with anti-Covid rules and regulations, Condé Nast Italy's experience store can now welcome back people wishing to enjoy a fresh pastry or any of the other delicious treats on offer for breakfast accompanied by an excellent cup of coffee or cappuccino or perhaps one of the dishes devised by renowned chefs for lunch. Alternatively, you may wish to pay us a visit if you are in the mood for shopping and browse our exclusive selection of Vogue, GQ, Vanity Fair or La Cucina Italiana branded accessories and objects or if you are in search of a must-have by stylish and quality labels especially selected by Condé Nast Italia.

Designed by architecture studio Locatelli & Partner, Frame Condé Nast is a unique venue in terms of both concept and design: the ideal destination to sample a taste of "normality". We are located in Piazzale Cadorna 7. The store is open from Monday to Friday, from 11:30am to 6.30pm while the coffee lounge Pasticceria San Carlo is open from Monday to Friday, from 8:30am to 9pm. We look forward to welcoming you!